Since 2016, artist Aleisha Nelson has been hand-painting, hand-labeling, and heat-embossing neighborhood maps for friends, family, and now — for people like you. Every map is made entirely from scratch, making each piece one-of-its-kind. Aleisha loves adding wedding venues, home addresses, university campuses, specific neighborhoods, landmarks to her maps so that each piece has more meaning for the customer. Made in whatever color you'd like, with specialized fonts and borders, Aleisha knows you're going to love your new piece of art.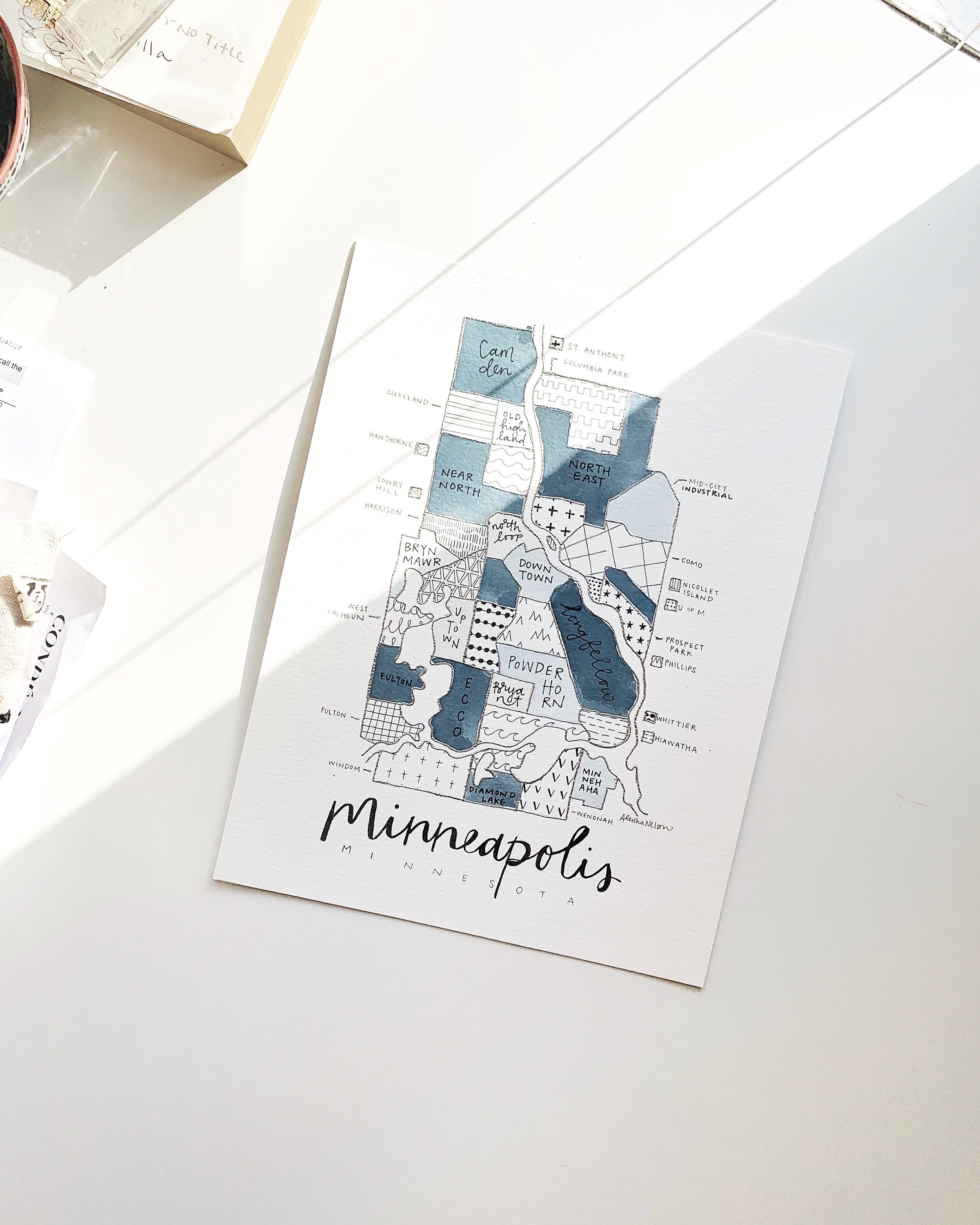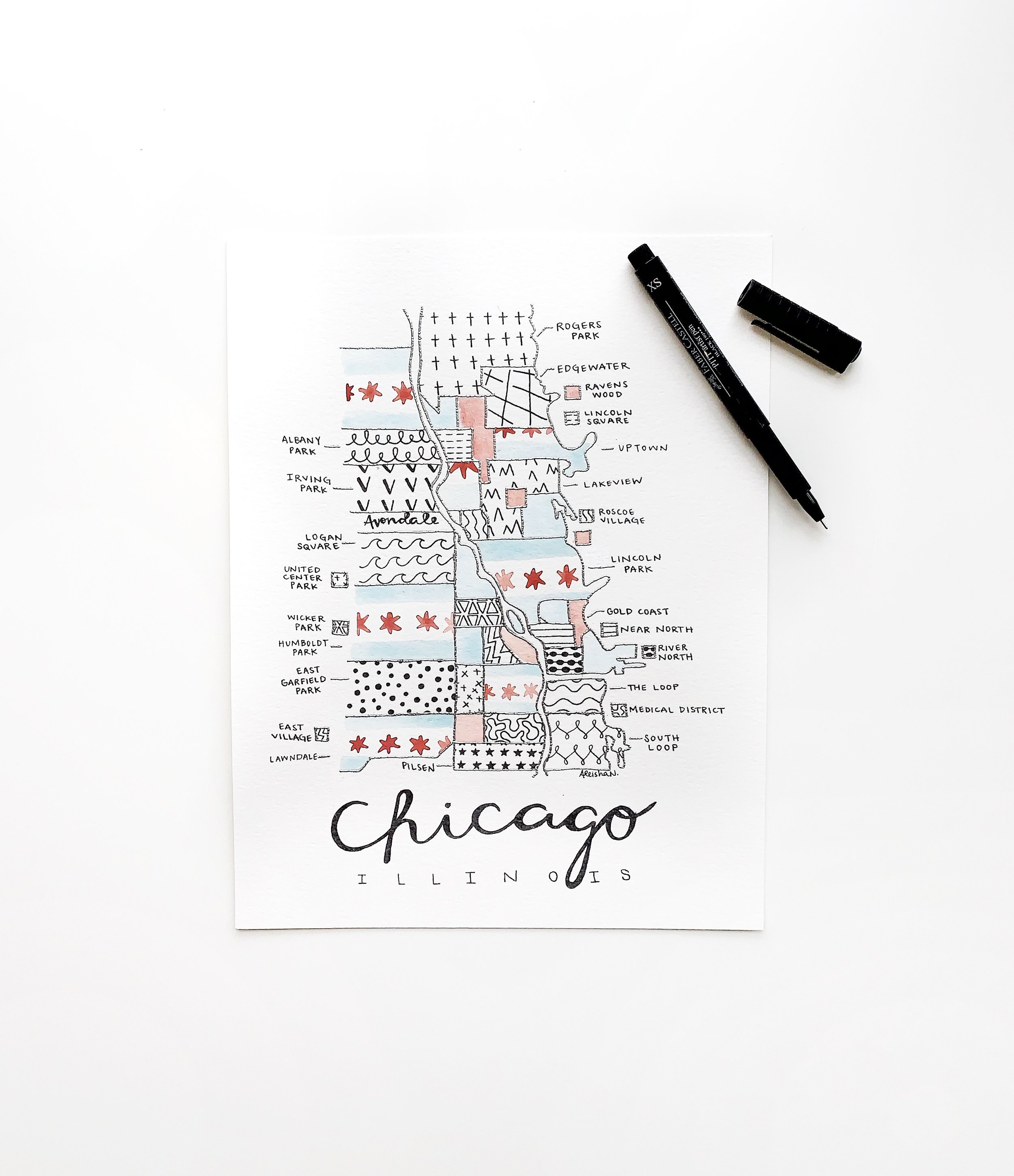 Aleisha makes all of her artwork from her studio in San Francisco, California. She has always been inspired by the plethora of unique and vibrant neighborhoods that make San Francisco what it is - whether she's shopping in the Mission, eating Italian food in North Beach, at a birthday brunch in the Castro, or walking along Marina Blvd. — she's always finding new ideas and concepts to incorporate into her work. In fact, her very first neighborhood map was of San Francisco! She wanted to create a fun and playful, yet accurate visual guide to the city — and now she has a Travel Guide for you too. Visiting SF soon? Check out her favorite spots here!
The Perfect Gift
"I bought a map for a wedding gift and I had Aleisha highlight the couple's wedding venue and the spot where they first met. When they opened it, they cried."
— Katelynn C.
After spending 18 years growing up in Minnesota, Aleisha packed her bags, left her winter coat behind, and headed to the West Coast. She attended college in the Bay Area where she majored in Computer Science and Communications. She then went on to pursue a Master's Degree in Software Engineering and eventually moved to San Francisco where she now works as a full time Software Engineer. All along, she's also had a passion for art and design and would continuously work on creative projects on the side of her school work. In 2016, Aleisha finally decided to start selling her work to a broader audience and participated in her first Craft Fair the following year. She loves using both her technical and artistic skill sets in everything that she does.